Meet Our Floral Family
Courtesy of Amanda Gibbs Photography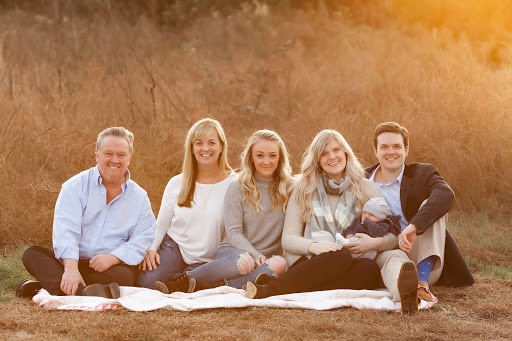 Leadership Team
We're extremely proud of the team we've assembled at Family Flowers - McCarthy Group Florists. Take a moment to get to know a few of our top designers, visionaries, and innovators.
---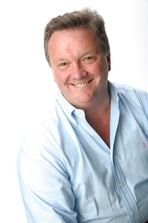 Brian J McCarthy: Owner and Chief Executive Officer
Brian McCarthy has always been in the floral industry. Growing up in his father Bud McCarthy's "Bokay Shop," he quickly developed a finely honed sales prowess and a relentless entrepreneurial spirit. By age 23, he owned seven of his own flower shops; today, he owns and operates dozens of shops around the nation in addition to several other non-floral business endeavors, including residential and commercial real estate holdings in 10 states. Brian also owns the Bloody Point Golf Club & Resort on Daufuskie Island, SC, and McCarthy Flowered Cabs in Scranton, PA. He is considered an industry expert on flower shop valuations and has purchased over 85 floral companies in his career. Brian is a regular guest contributor to Florists' Review Magazine and has spoken as an entrepreneurial expert at major venues including The White House on multiple occasions. Brian supervises all McCarthy Group operations and directs big-picture initiatives from the headquarters in Atlanta, Georgia.
---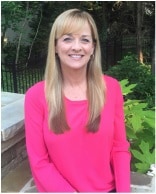 Erin McCarthy: Owner
Erin McCarthy began her floral career assembling Easter corsages for a local florist when she was 13. Today, she is at the helm of the McCarthy Group Florists as owner and visionary. Erin's expertise in floral operations is extensive - ranging from design and sales to marketing and advertising - but one of her biggest strengths is staff training and team building. With over thirty years of industry experience, Erin now pioneers company-wide initiatives and big-picture strategy alongside her husband, Brian McCarthy.
---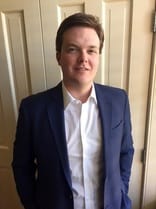 Kevin R McCarthy: President and Chief Operating Officer
Born in Scranton, Pennsylvania, Kevin R. McCarthy is the fourth generation of the McCarthy Family to work in the floral business. He is an experienced executive, retailer, and investor. In 2003, Kevin's enthusiasm for the industry won him a spot on the FTD float in the 114th annual Tournament of Roses Parade. He graduated Magna Cum Laude from the University of Georgia and previously managed Bloody Point Golf Club & Resort, a boutique beach resort between Hilton Head Island, SC and Savannah, GA. Kevin is responsible for overseeing all divisions of Family Flowers and develops and implements the company's vision. Kevin has experience in startup investing and advising, retail mergers and acquisitions, commercial property purchases, and business consultations. He and his wife, Julianna, live in Alpharetta, Georgia with their young children, and work together in the company headquarters.
---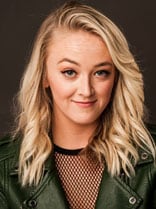 Meghan McCarthy: Vice President of Digital Media
The only granddaughter to the founder of McCarthy Group Florists, Meghan grew up learning about the family business. Throughout her childhood, her father Brian continuously detailed flower and plant names everywhere they went and quizzed her on them. Her dates were usually too intimidated to buy her flowers. Meghan graduated Magna Cum Laude from Auburn University with a degree in Theatre. For the last 5 and a half years, she has built a name for herself in the entertainment world. During her senior year of college, she began making comedic videos on Vine and grew her following to 3.5 million fans and billions of views. She's continued to gain an audience across many digital platforms including over 2.2 million subscribers on YouTube. Meghan has also starred in comedic web series and been the voice of cuddly characters. While continuing her acting career, Meghan has recently been brought onto the McCarthy team to share her social media knowledge and expertise.
---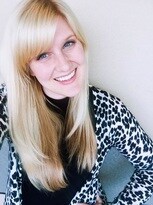 Julianna McCarthy: Senior Vice President of Marketing and Communications
The McCarthy Group's lead marketing strategist, Julianna McCarthy is a self-proclaimed "font snob" and wordsmith extraordinaire. She graduated Magna Cum Laude with her degree in English from the University of Georgia, and has spent the years since cultivating a passion for the field of communications. Her strengths include print collateral, social media, advertising, and web design. She and her husband, Kevin, recently joined the floral industry full-time and are looking forward to inspiring a new generation of flower-lovers.
---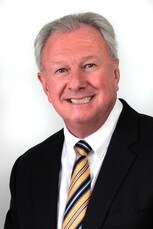 Robert J. Gower, CPA: Chief Financial Officer
Bob is a highly experienced strategic and operations executive with demonstrated ability to lead diverse teams of individuals in difficult, fast-paced business environments and competitive industries. With a track record of more than 25 years of strategic planning, business development and product management Bob comes to the McCarthy company with a background including President/CEO of a national furniture manufacturer, distributor, software developer & forty store retail operation. Bob's responsibilities include the oversight of all financial matters of the company as well as the identification of potential opportunities and the development of innovative and cost-effective solutions to enhance the competitiveness and growth of the McCarthy Group Florists.
---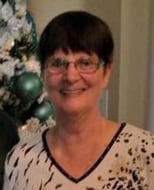 Patricia Martinez: Senior Vice President of Purchasing
Pat Martinez loves a deal, and since she is the head buyer for the McCarthy Group, that is good news for flower-lovers. A second-generation florist, Pat's experience in Floral Retail Management Operations spans over forty years, with the past fifteen spent largely in wholesale. Pat works with top growers and farms around the globe to get the best prices and quality available, so that McCarthy Florists are able to provide fresh flowers at the best possible price.
---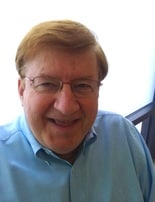 Patrick M. Connolly: General Legal Counsel
A graduate of Harvard Law School, Mr. Connolly serves as General Counsel to the McCarthy Group. His areas of expertise include mergers, acquisitions, business planning, governance and dispute resolution. Mr. Connolly, like the McCarthys, is a native of Scranton, Pennsylvania whose association with the McCarthy family spans over four decades.
---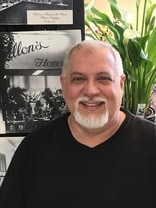 Frank Campisi: Regional Manager and Director of DTC Operations
Frank grew up in the flower business working in the family operation in Tampa Florida for over 25 years. Jennie's Flowers is now part of the McCarthy Group and Frank has been part of the McCarthy team for over 12 years. Frank has a BA in Marketing from the University of South Florida and works with corporate billing and computer troubleshooting, in addition to overseeing the North Carolina operations.
---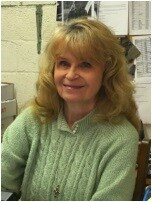 Ann Kincaid: Director of POS Financial Controls and Resource Oversight
Ann's career in the Human Resources arena started with a major chemical company in manufacturing plant environment, concentrating on negotiations, conflict resolution, and employee safety. Ann entered the floral industry as Regional HR Manager with a national florist prior to joining The McCarthy Group as Director of Human Resources. She has now been a part of the McCarthy team for more than 10 years.
---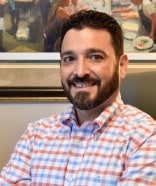 David Danowitz: Senior Vice President of Operations
David Danowitz joins Family Flowers as Senior Vice President of Operations, where he oversees company operations including headquarters and store operations, facilities, acquisitions, staff development, logistics, customer satisfaction, growth, and retention. He brings more than 25 years of executive and operational experience working in the restaurant industry, most recently as CEO of a regional restaurant company. His goal is always to enhance the customer and staff experience by developing and implementing strong teams and systems while ensuring top financial performance. A native Pennsylvanian who graduated from Penn State, he has lived with his family in Alpharetta for 25 years.
---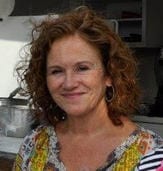 Claire Fallon: Senior Vice President of Product
A graduate of the University of North Carolina at Chapel Hill, Claire has spent the majority of the past 35 years in retail management, with the most recent 20 years within the floral industry. Claire has had previous roles with the McCarthy Group that included managing shops in North Carolina, as well as fresh flower purchasing. She recently rejoined the team and focuses on flower purchasing, improving internal organization, and developing systems and processes to enhance the future of the company. Claire lives in Saint Louis, Missouri and enjoys being able to provide the necessary support for the store teams to be successful. Claire looks forward to finishing out her professional career with the McCarthy Group.
---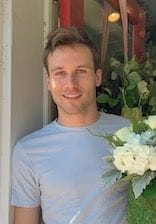 Kameron Kennedy: Director of Web Content
Kameron Kennedy began a career in the restaurant industry as a teenager. He acquired an incredible work ethic and invaluable skills while working with world-renowned chefs in South Florida and Santa Monica, CA. These traits have helped him thrive in the flower business working as the Director of Web Content for Family Flowers - McCarthy Group Florists. With an education from Florida International University and seven years of experience cooking professionally, he brings a new "flavor" to the Web Team. It is his goal to provide the customer with a meaningful and memorable online flower buying experience that will keep them returning to Family Flowers for every flower need!
---