Our Mission is to Deliver Love.
Family Owned and Operated by Real 4th Generation Florists
Courtesy of Amanda Gibbs Photography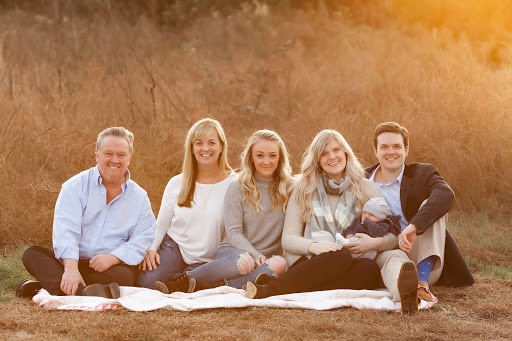 Family Flowers began as a single mom-and-pop store in Scranton, Pennsylvania in 1952. With a small loan from his aunt, Bud McCarthy founded "Bud McCarthy's Bokay Shop" and quickly came to be known across the city for his superior product and outstanding service. For the first seventeen years, Bud's father, Ernest, worked in the flower shop with his son, cultivating the family-oriented atmosphere that has been integral to our philosophy ever since. Growing up in the business, Bud's son, Brian McCarthy, was determined to expand upon his father's vision. In 1977, Brian opened his first store in Williamsport, Pennsylvania and grew to own seven other locations in the state by 1978. That same year, Brian purchased Bud's "Bokay Shop" from his father and began to set his sights on "delivering love" throughout the country. Today, Brian has preserved Bud's legacy in over twenty five family-owned and operated stores across ten states. All Family Flowers stores offer the same commitment to farm-fresh flowers and superior customer service. As Family Flowers celebrates over 70 years in business, the company's vision is to inspire a new generation of flower-lovers. Brian's son, Kevin, is now President of the company and works along with several generations of family members. As a family, the McCarthys remain passionate about brightening people's days with flowers for all occasions, from everyday to wedding day. To this day, we remain 100% family owned and operated by members of the McCarthy Family and we are committed to providing unbeatable service - one customer at a time.
---
Fresh & Happy Guarantee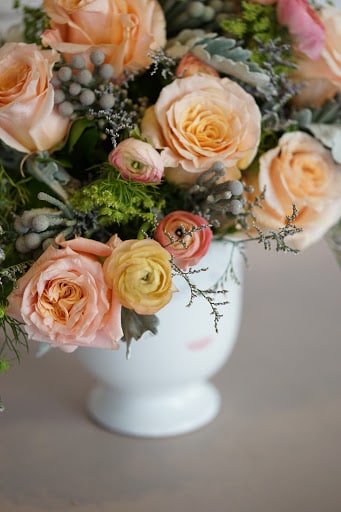 We guarantee that your flowers will arrive farm-fresh and that you or your recipient will be happy with your arrangement! If you're not satisfied, give us a call and we'll do everything we can to make things right!
Free Delivery Included
We don't believe in hidden fees! We offer fair and honest pricing by including the cost of delivery into the prices you see so you don't have to pay more at checkout.
Same Day Delivery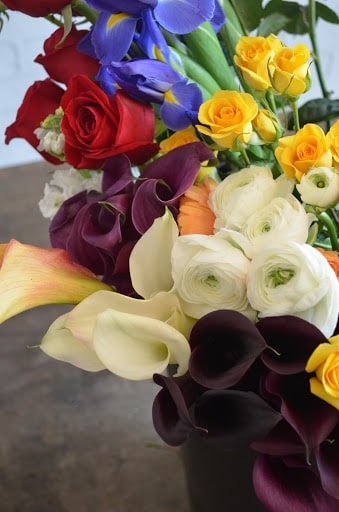 Our stores can usually deliver an order placed on the same day if placed before noon. Occasionally, including around certain holidays, we are unable to guarantee same day delivery. Please call us if you have any questions about the timing of your delivery!
Expert Designed Bouquets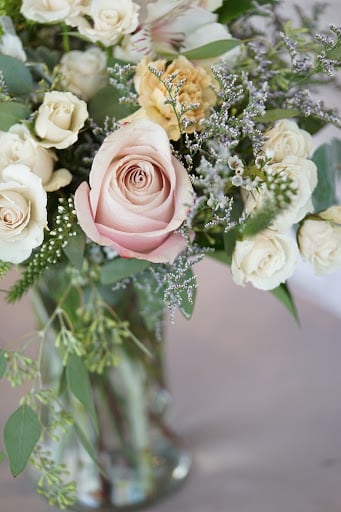 Each of our flower arrangements are skillfully designed by our expert floral artisans. We use the freshest flowers from all over the world from California to Holland to make your bouquet exceptional.
---
NATIONWIDE DELIVERY
National Delivery - Designer's Choice is the Best Choice
With the help of our carefully-selected florist partners around the United States, you can send flowers almost anywhere! Because each flower shop has certain flowers and colors available on any given day, Family Flowers embraces Designer's Choice arrangements. Rather than showing you specific arrangements that might not look the same way when they are delivered, Designer's Choice means that you get something fresh and unique that is hand-designed by an expert floral artisan.
Awesome Rewards: Bloom Bank Rewards*
Sign up for our free Bloom Bank Rewards Program and receive 1 point for every $1 you spend. Get a $5 reward towards your next purchase for every 50 points you earn!
---
Bud McCarthy's Bokay Shop, our first location, circa 1952.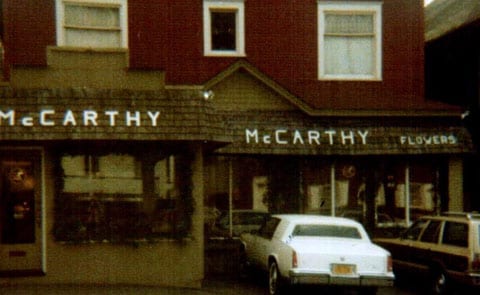 Bud McCarthy's Bokay shop after renovations circa 1979.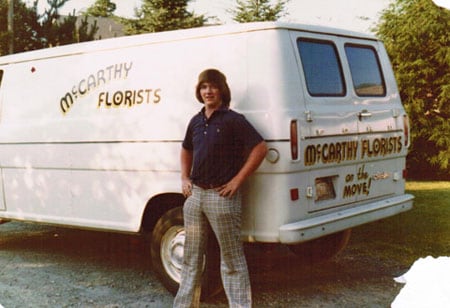 Brian J. McCarthy showing off a new McCarthy Florists van circa 1972.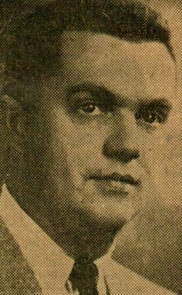 Bud McCarthy, Founder of Bud McCarthy's Bokay Shop, which would lead to Family Flowers